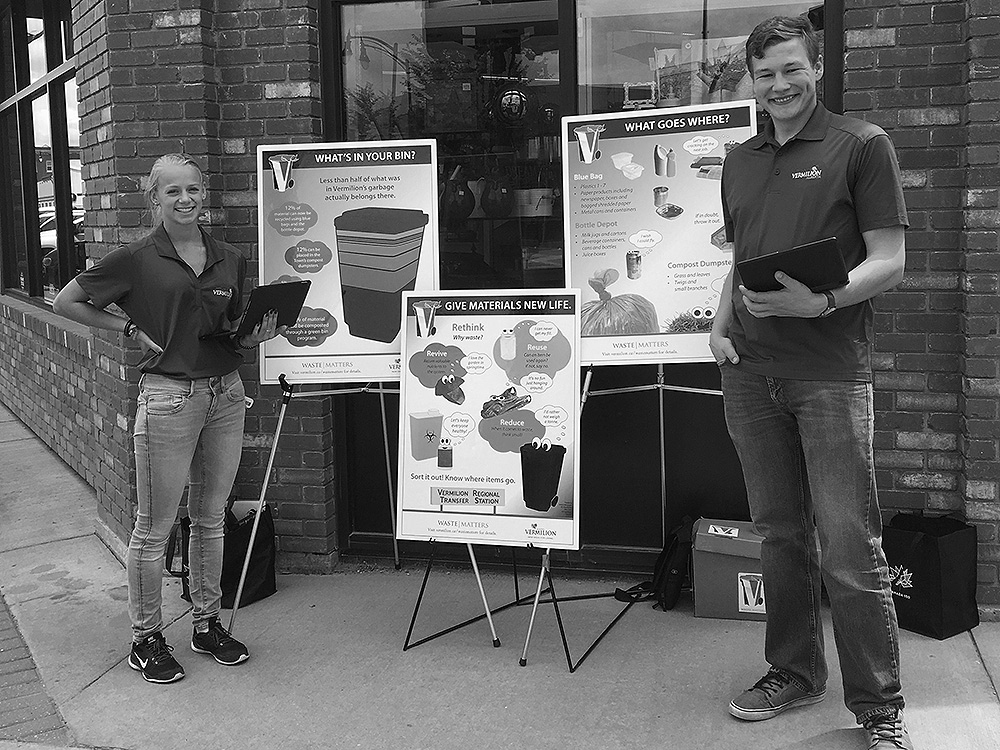 Want to change behaviour and get buy-in on sustainable strategies? Start by engaging community, organization and government stakeholders, and inviting them to take ownership and help create practical solutions.
Public engagement campaigns
Open houses and information sessions
Community liaison and resources
Community Based Social Marketing (CBSM)

Displays, infographics and communication materials
Measurement of program success
In years of consulting on sustainable strategies, S-Cubed has found that a positive, knowledgeable and highly collaborative approach works best in engaging and winning over stakeholders. We reach out to all members of a community or organization to educate, gather feedback and develop waste diversion strategies tailored to each situation.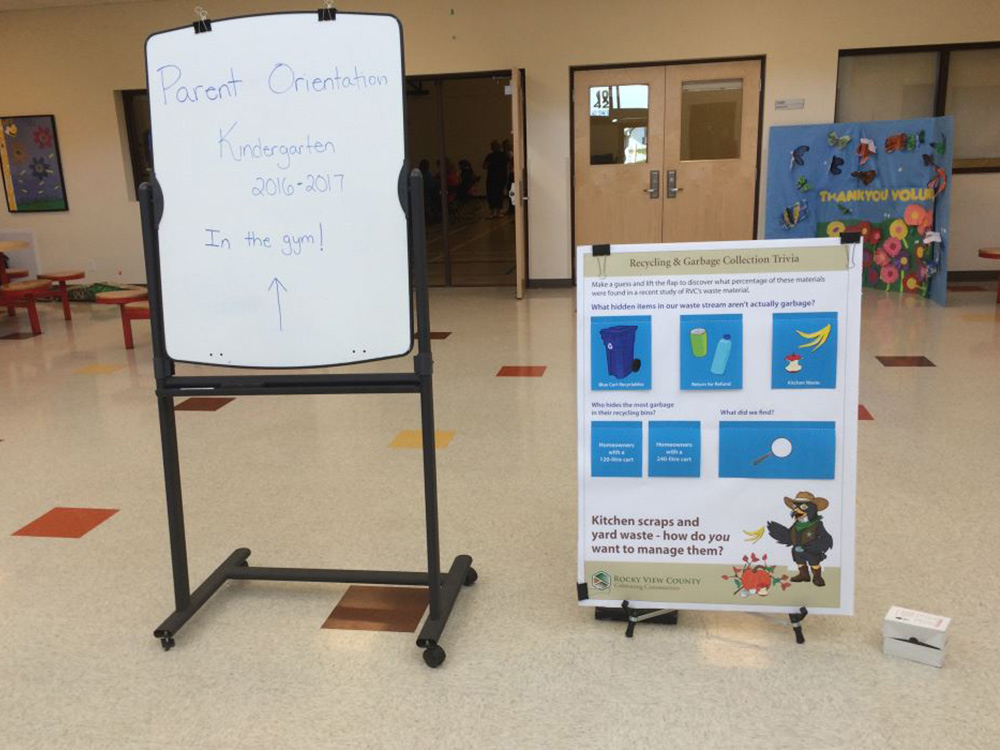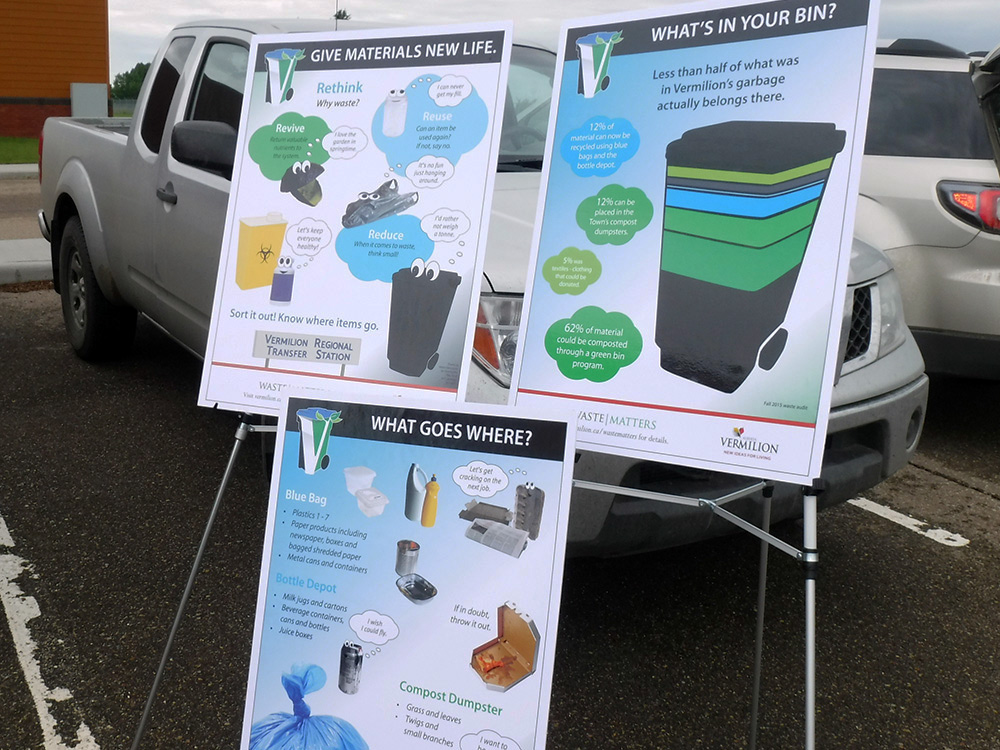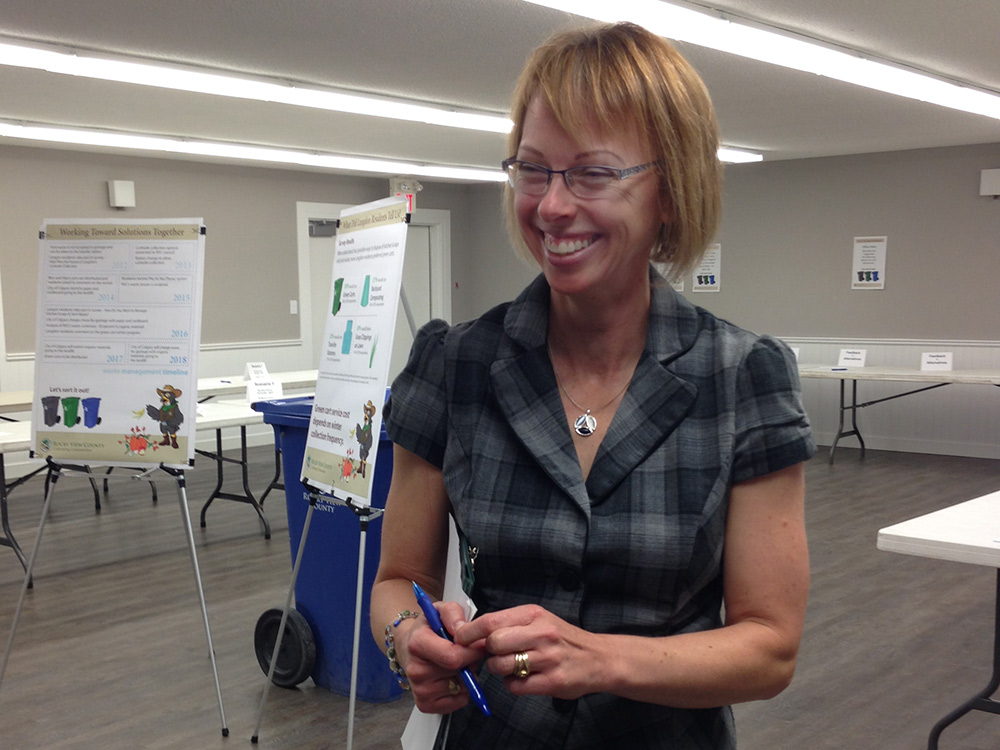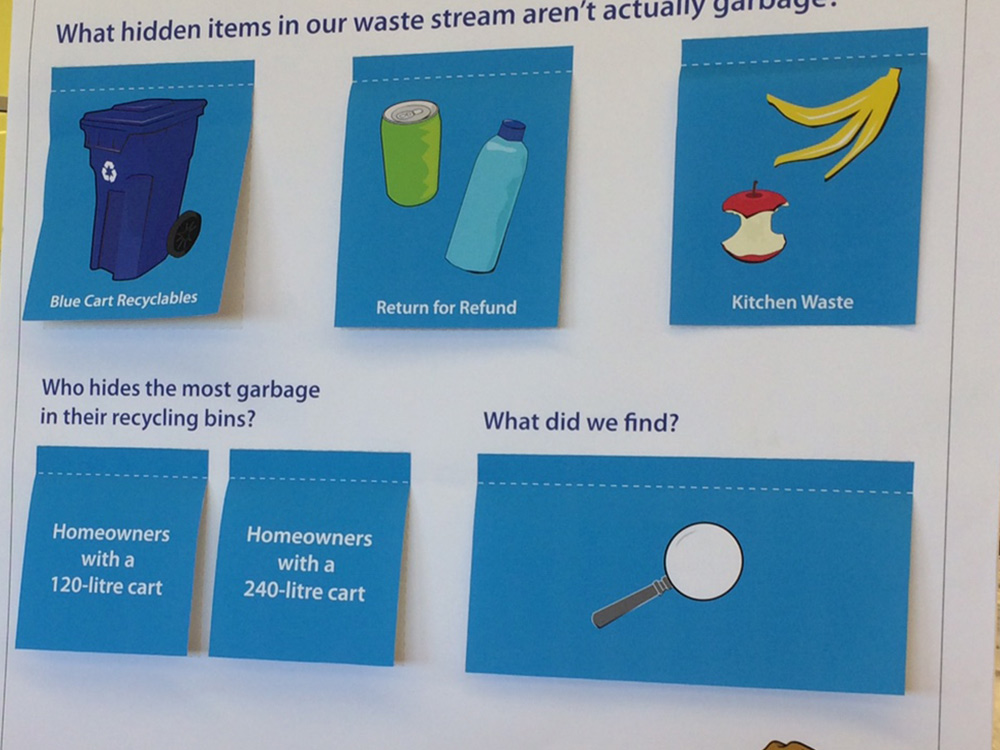 Challenge
Community members are busy, and it can be difficult to engage them in creating solutions.
Solution
If your community won't come to you, go to your community! We host information sessions in community centres, shopping malls, sports arenas and seniors' homes in an effort to engage with as many stakeholders as possible.
Why engage stakeholders?
Giving reasons for change and gathering feedback on how to make it happen is key to leading effective change. S-Cubed uses waste audit and industry data, and explains best practices in waste diversion and management as part of our consultation process. Once community members understand why certain recommendations are being made, they often suggest ways to improve on the strategy and may even become champions of the program.
S-Cubed Environmental partners with Beyond Attitude to engage audiences using Community Based Social Marketing (CBSM) principles that allow community, organization and government stakeholders to voice opinions on and create solutions for issues of concern.
Consulting with community

ENGAGE
Langdon Curbside Collection Launch | Phase 1
Involving community members helped in developing a curbside collection program that suited their needs.
Rising landfill costs and bans on certain materials meant that the Town of Langdon needed to engage with community members on how to cut costs and develop better waste diversion solutions. The cost of sending waste to the landfill was rising, and certain materials were banned.
Phase 1
Although Langdon now has a fully functioning waste management and diversion program that includes recycling and organics, it didn't happen overnight. The first step involved auditing existing waste.
Step 1 – Measure
Waste audits revealed that adding a curbside recycling program would divert paper and cardboard from entering the landfill.
Step 2 – Consult and Engage
The S-Cubed Environmental team researched the possibilities, consulted with local authorities on cost, and developed strategies before engaging with residents to consider possible solutions. Open houses and pop-up displays at popular local venues gave us access to the community.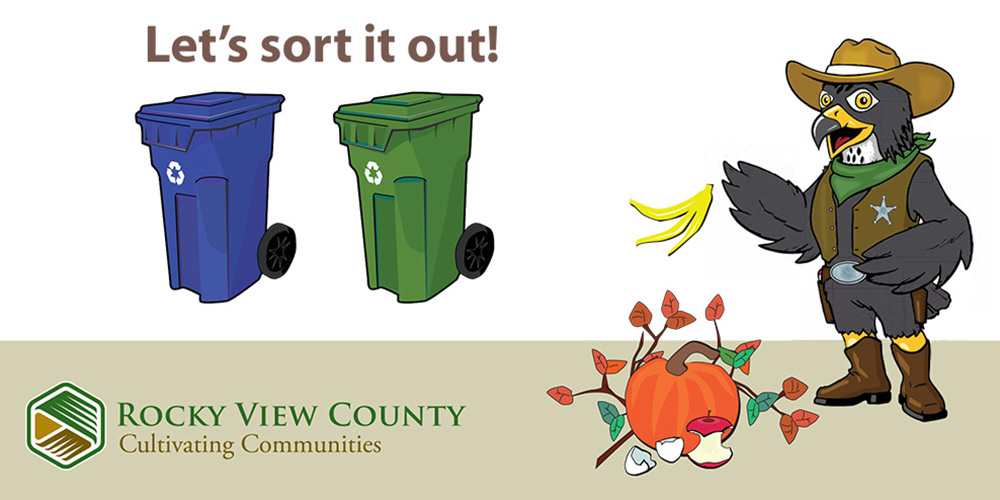 Step 3 – Implement
All residents initially received a 120-litre garbage cart. After three months, residents self-evaluated the amount of waste they were generating and decided whether they were willing to pay more for increased garbage capacity.
Outcome
Detailed audit information, public engagement sessions and self-evaluation allowed residents to understand the reasons behind changes to waste collection. S-Cubed was on hand to provide audit data, as well as scientific and legislative information. A trial period and user-pay model gave residents the opportunity to judge for themselves whether they preferred to reduce the amount of garbage they produced or pay more for a larger cart. Curbside recycling collection diverted more materials from being sent to landfill.
What can S-Cubed do for you?
Learn more about past sustainability strategies, waste audits and reporting, environmental education and public engagement projects.
We liked working with S-Cubed because of the personalized attention Stacey brings to community engagement. By the end of our projects it seemed like Stacey knew our residents by name. This made her work credible as she could be a true voice for the community's wants and needs.
Derek Young
What can S-Cubed Environmental do for you?